Microsoft Office 365
Microsoft Office 365
Work from anywhere you want, collaborate seamlessly
Few questions that pops in one's mind while moving to the cloud with Microsoft office 365 on cloud are
What should be moved?
How will I do the migration?
How will manage the hybrid environment
Which is better, On Premise Vs Hybrid Vs Public cloud
What is the best way to do it?
We have all the answers
Microsoft Office 365 is the best productivity application tool necessary to get the work done in modern enterprise. It includes the a handful of application like Word, Excel, Outlook, PowerPoint, OneNote, and One Drive and a few more. Iaxcess is Office 365 partner in UAE and you will surely get the best solution which one you are searching right now.
A Subscription Service Model
There are different plans for office 365 and that are best to go with, since they lessen the cost and make the predictable revenue among the organizations.
One of the widely used, Business Premium Subscription of Office 365 consist of:
Exchange Online
Office 365 now you can manage the business communications across web, mobile devices easily and security with the max of 50 GB per user in exchange online.
One Drive for Business
Office 365 Store and access all your data and work in on secure place with 1 TB of data storage capacity.
Skype for Business
With Office 365, you can get the messages, video call, online meetings and web conference sharing capability in one app.
SharePoint Online
With Office 365, you can share idea and your projects in the SharePoint online, the best collaboration and communication tool for information, people and projects.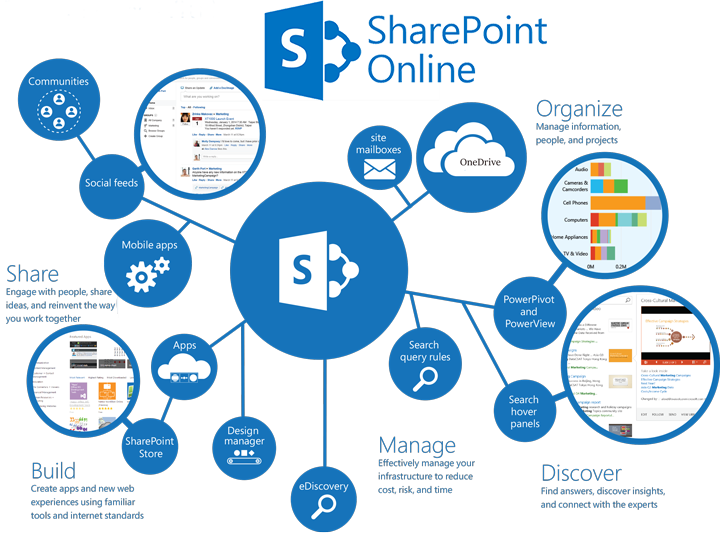 Yammer
Office 365 makes private messaging now so easy with your team with Yammer
Cross Platform
Office 365 consistent experiences seamlessly across all platforms, web, media, mobile on the go makes collaboration and communication very easy

Office for Mac
Office 365 for Mac has the same look and feel of office on Windows with seamless integration capability with office 365, one drive for business and SharePoint online.
BI for everyone
Office 365 helps you organize your company's data in a way that will help you get more information and focus on things that really matter
Trust Center
Office 365 commit highest level of security and compliance one need for their business.
eDiscovery
Office eDiscovery portal helps protect and transfer updated content from the central portal.
Benefits of Office 365 for financial services
Greater insight into financial risk and business performance
Protect client data against risks
Improve customer experience
Benefits for Healthcare
Gain better control to increase care collaboration and performance.
Improve customer care with better communication
Protect patients data and ensure compliance against the government standards
Reduce operational cost and complexity
Benefits for Retail
Gain insights into customer data, store sale and inventory in stock
Engage with the customer
Enable the managers and store keepers to manage sales from anywhere
Protect customer data and ensure compliance
Reduce cost and work effectively in the cloud
Benefits for Manufacturing
Ensure streamline supply chain
Ensure product innovation
Improve in field service management
Reduce costs and provide tools to work efficiently