Information Attack Killer
Information Attack Killer
This solution is used to protect data from all kind of thread. And will minimizes the risk caused by the human factor and timely protection against Hacker Technology.
The solution will be particularly useful for online banking systems, e-commerce sites, public service portals, teamwork systems, online stores, and other websites and applications.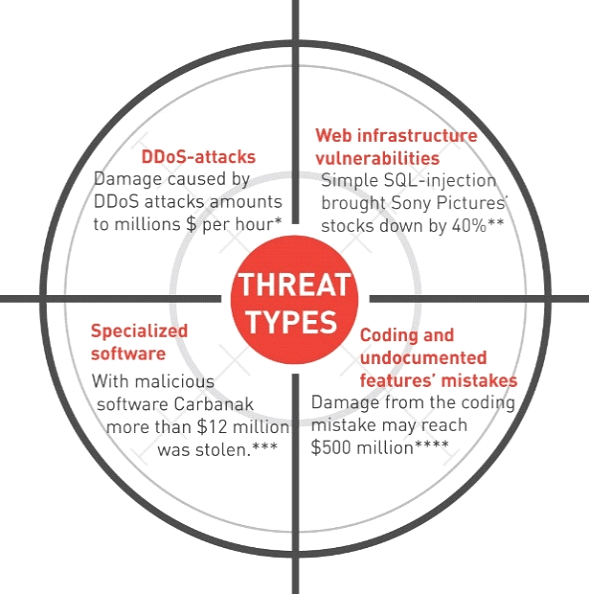 Benefits
Simple solution: end-to-end integration of various security tools into a single interface makes the system convenient to operate and facilitates user training
Efficient protection: artificial intelligence of the core and use of machine learning in operations of InfoWatch Attack Killer functional components reduce the probability of successful attacks almost to zero
Secured life cycle of the application: a special source code scanner ensures security of the whole business application development and use cycle
WHY INFOWATCH ATTACK KILLER?
A single solution to protect against all web threats

Bringing balance to security, development, and business

Modular connectivity

Protection started with any module

Single web interface and unified reporting

Intuitive charts and reports on logged attack attempts on all protection layers

Best-of-breed technology union

InfoWatch Group merged leading technologies, each is battle proven on the information security market

Assisted regulatory compliance
Easy to use, intuitive UI – making it easy to implement a rock solid backup strategy
Managing and configuring backup/restore jobs across multiple hosts has never been simpler
Full control & scalability – Monitor and manage all your Hyper-V and VMware hosts from a single console.