IPERIUS Backup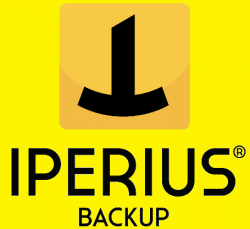 IPERIUS Backup
IPERIUS Backup is one of the leading systems for all kinds of professional setups. Providing backup options for servers and workstations very securely, IPERIUS Backup makes your data secure at all times. IAXCESS in UAE, KSA, Qatar, Lebanon, Kuwait, Jordan, Pakistan and India offer leading IPERIUS Backup services that ensure data safety and ease of use at the same time. our partnership with IPERIUS enables us to offer their complete set of solutions and make your business workstations or servers as secure as you need. Contact now and we will also offer free installation services right at your doorstep in our served regions.
Professional Data Backup Solutions with IPERIUS
Data backup is always a big thing for businesses and large-scale organizations. Important data files are located at different places within a business environment. IAXCESS offers complete professional data back solution with IPERIUS Backup that integrates deep within your Windows based operating systems. IPERIUS is a complete Windows Utility designed to perform professional level data backup for all servers and workstations. You can backup files to NAS, any external USBs or data drives, RDX drives etc. There is no time limitation as to how frequently you can backup. Copy of open files (VSS) is also available with Drive Image for Disaster Recovery as well. Backup of ESXi and Hyper-V Virtual Machines, and major data bases like SQL Server, MySQL, Oracle, MariaDB and PostgreSQL Database backup. There is simply the widest range of features available with our IPERIUS Backup systems for Windows.
Get IPERIUS Remote Services
Remote data backup assistance is something the industry greatly needs. IPERIUS Backup brings just that for your business workstations and servers. IAXCESS offers complete servicers for remote data backup allowing for remote and light desktop connection from anywhere. You can remotely connect to any of your Computers utilizing them for technical support, customer service or presentations of any kind. Enjoy complex functions including Bidirectional File Transfer, Multi-User Chat and also Software Installation with IPERIUS Remote service from IAXCESS. Be sure that all your business data will always be backed up while you access everything remotely as well.
On-Site Installation service in UAE
IAXCESS is a professional data backup and disaster recovery software service provider in the UAE, KSA, Qatar, Lebanon, Kuwait, Jordan, Pakistan and India. We offer our clients the option to get on-site based software installations for our IPERIUS Backup services. You can sit back and relax, our software engineers in the UAE will visit you and provide all on-site installations services any time you need them. Getting software solutions in the UAE has never been easier before. IAXCESS makes your business life easier by providing easy IPERIUS Backup systems that always safeguard your important business data.
Problem Solving After Sales Services with Supportive Customer Support
When it comes to our customer support service, IAXCESS offers professional response from our team of experts. Well-trained members of our customer support team are always waiting for your call and to solve any problems related to your software needs. We have a specialized IPERIUS Backup team that is always just a phone call away from providing you professional data backup support and services. At any time after the transaction has been completed from our experts, you can call us to get after sales services urgently. We have set the bar in the software industry when it comes to customer support and after sales services.
IPERIUS Backup Key Features
Here are some of the key features you can expect from your IPERIUS Backup:
Disk image, Disk cloning and creating recovery disk with Iperius Backup software.
Incremental backup reduces the backup size and reduce the bandwidth utilization.
Flexible enough to backup your data to multiple cloud platforms.
Inbuilt remote backup facility through FTP and SFTP.
AES Encrypted files detection for ransomware protection.
System-wide installation as a Windows services.
Parallel multiple backups run alongside each other.
Detailed repots for all connected workstations and servers
External scripts, files and processes run professional before and after backup
Chained backup jobs
Ability to customize paths and settings easily with special variables
Potentially unlimited backups with unlimited destinations and unlimited source items
Automatic quick server restores with VMs, Databases and Mailboxes
Automatic authentication on network shares
Automated planned back jobs executed as required
Filters for backups available for extreme control
Automated shutdown for Windows computers after backup completion