Marketing Vertical
Marketing and advertisement Vertical Solutions
Marketing and advertisement sections are some of the most lucrative and necessary parts of any business and Marketing Vertical businesses exist on their own as well offering great advertisement services to their clients who benefit from them in their business endeavors. How do you make Marketing Vertical services easy to operate and more reliable for service providers? IAXCESS provides the most efficient answer to this question with our advanced and reliable software ERP systems that are based on Microsoft Dynamics CRM and can take care of all the customer relationship management needs our clients might have in their daily routine business. We provide integrated services that ensure smooth running of all parts in Marketing Vertical businesses, our systems offer our clients:
Client Records Highlighting Needs and Previous History
Integrated Customer Relationship Management Software
Integrated Feedback Layout for Customers
Enhanced Marketing Functions with Intuitive Optimizations
Employee Records for Attendances and Wages Generation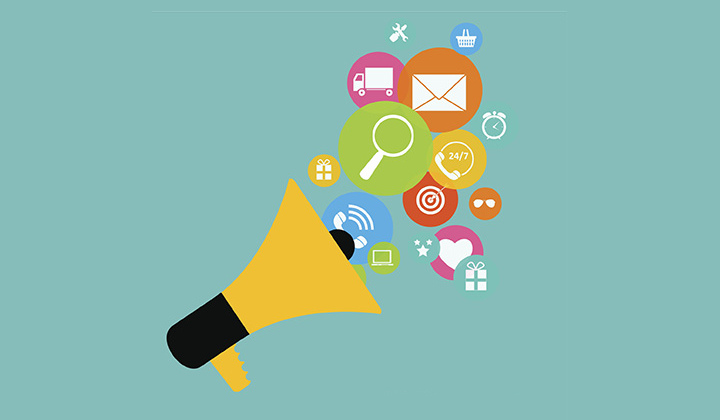 Marketing Vertical businesses or sections in a business organization probably play the most important role for their target business organization because they are responsible for generating sales leads and making the brand or manufacturer popular in the market. IAXCESS has a Gold Partnership with Google that allows us complete access to their superior quality Dynamics CRM ERP software, which his tailored to perfection suitable to our client's needs and preferences. IAXCESS has been providing software solutions in Dubai, Sharjah, Lebanon, Jordan, Kuwait and all parts of KSA for the best part of two decades and we have also served thousands of happy clients providing them software ERP systems that make their business operations much efficient and productive.
Dynamics CRM
The Microsoft Dynamics CRM (Customer Relationship Management) software system is an industry leading offering that can not only take care of all client needs and requirements from Marketing Vertical industry but can also be customized to perfection in terms of its front end user interface and reliable backend coding. IAXCESS is one of the most skilled software providers in Dubai, Sharjah, Lebanon, Jordan, Kuwait and all parts of KSA providing all the required customizations and reliable security with our Dynamics CRM based software solutions for Marketing Vertical businesses.
User-Friendly Front End Interface
No matter how good a software gets, it will only be functional if it has an easy to understand and operate front end user interface. IAXCESS provides complete control to our clients when it comes to designing their user interfaces and make their software solutions as easy to operate for them as possible. We offer on-site meetings with our clients helping us better understand their preferences and design our software products accordingly. Additionally, the Microsoft Dynamics CRM software is very supportive in customization as well, it allows for basic and complex level customizations that can tailor the software solutions exactly according to our client's needs. Our clients from Marketing Vertical industry will feel right at home with the high quality software ERP system that we will provide them.
Reliable and Secure Backend Data Programming
Data is of much significance in the Marketing Vertical industry. IAXCESS has some of the most skilled software programmers in Dubai, Sharjah, Lebanon, Jordan, Kuwait and all parts of KSA who work with our superior quality Microsoft Dynamics CRM software providing reliable data storage with secure coding. Not only are our systems completely integrated but also provide our clients the peace of mind that their data is being stored in a secure and easily accessible way. Our efficient and secure ERP systems can:
Provide Integration with HR, Finance and Accounts Departments
Store Employee and Client Data Safely
Provide Access to Authorized Personal only
Enhance Functionality of Marketing Vertical Businesses with Projections and Calculations
IAXCESS is one of the most trusted software ERP solutions providers in Dubai, Sharjah, Lebanon, Jordan, Kuwait and all parts of KSA. We have gained respect and recommendation from thousands of clients in the region by providing them reliable Dynamics CRM based software systems and Marketing Vertical businesses are one of our targeted sectors that we wish to serve with our outstanding products and services.