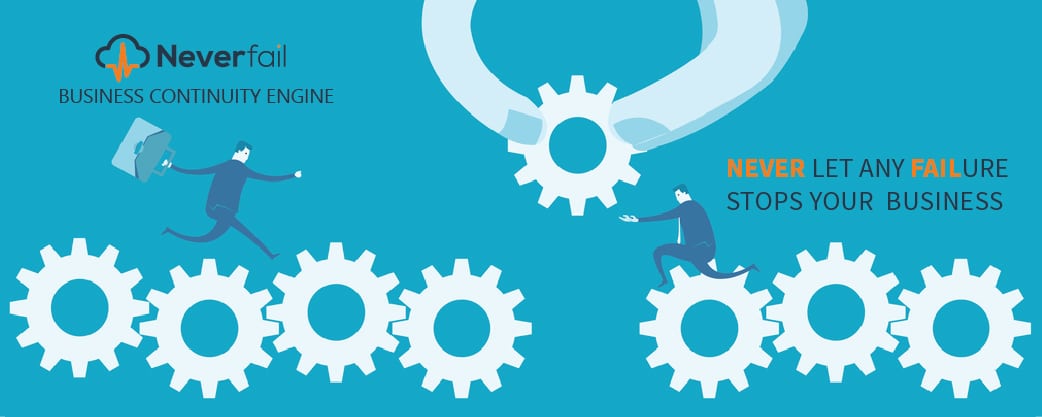 IAXCESS is the distributor of Neverfail Continuity Engine in UAE, Qatar, Oman, KSA, Lebanon, Jordan etc since years. We ensure that the client is getting an hassle free deployment and maintenance service by following a professional pre defined processes and we alter it according to client's convenience.
Neverfail business continuity engine elevates your organization's ability to combat failure. It mitigates the risk of downtime in the face of any potential outage by delivering seamless business continuity. we empower our partners and clients to realize their full potential and continuously deliver – without the risk of downtime. Neverfail Business Continuity engine encompasses high availability, disaster recovery, and continuous operations in a single solution.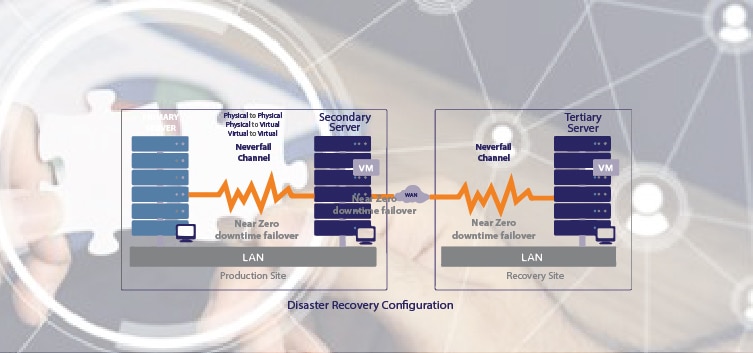 FEATURES
Streamlined Deployments in Any Environment
Protect your complete IT ecosystem with flexible deployment options. Neverfail protects the most complex infrastructures with support for physical or virtual to any physical or virtual, HA-HA in same location, Primary-DR in geo location, HA-HA-DR.
Proactive Application Health Monitoring
It prevents application failure by proactively monitoring and  detecting failure patterns before they occur and automatically switching over to a standby platform to avoid downtime and keep users connected to their critical applications without interruptions.
Built-in WAN Acceleration
Neverfail Continuity engine includes software-based WAN optimization for compression and deduplication of all data over the wire. It significantly reduces disaster recovery operation costs by reducing network bandwidth requirements up to 80%.
Supports DR Testing Without Interruption
Ensure critical applications are recoverable in seconds to minutes utilizing fast DR tests that don't interrupt production servers or end-user access to applications.
Tight VMware Integration
Continuity Engine extends application intelligence and proactive application health monitoring to workloads running on VMware vSphere HA, vMotion. It also adds disaster recovery capabilities for physical machines within VMware SRM.
Centralized Engine Management Service
The brand-new Engine Management Service (EMS) lets administrators quickly orchestrate and automate deployments of Engine technology from a single pane of glass.
Seamless Protection of Multi-tier Applications
Comprehensive application intelligence automatically detects data sets, services and dependencies for popular applications; working consistently across the entire range of physical and virtual server platforms.
Cozen Passive Node Management 
Cozen means to trick, and this new technology feature presents an alternate identity to trick 3rd party applications that perform patch management into identifying passive nodes as unique identities.
Automated Recloning
With full cluster or partial cluster recloning, Nverfail Continuity Engine can address the issues around application and security patch management for repairing broken clusters. Now users can either perform cloning to the existing location or an entirely different location, automatically deleting the old passive node or leaving it in place for further analysis.
In order to leverage customer's existing investments Neverfail Continuity Engine combines remarkable levels of automation with tight integration with VMware vSphere environments.